CHAT Annual Report 2018
Letter from the Executive Director
2018 was another amazing year for Culture of Health – Advancing Together (CHAT). Thanks to our dedicated staff, donors, supporters, and volunteers, we were able to expand our services to more immigrant/refugee families while strengthening our resources and programs. We brought after-school and summertime educational support to immigrant and refugee children. We provided social and developmental support to women and girls. Also, we brought new public art to the Gulfton community.
Every day, 45,000 new people flee persecution and wars in the Middle East, Latin America, Africa, Asia, and Europe, seeking asylum at the hands of international mercy. Houston has emerged as the United States' most welcoming city for refugees. Houston, specifically Harris County, welcomes 30 of every 1,000 refugees that the United Nations resettles around the entire world. Unfortunately, the challenges do not end when these refugees find refuge. Even though Houston has a booming economy, a world-class medical center, an affordable housing system, and diverse racial/ethnic communities, Houstonian refugees face language barriers and have a deficit of knowledge for navigating their new culture. CHAT fills a critical gap by helping guide refugees through these barriers.
Our Girl's Club for Success ("Girl's Club") addresses this gap by bringing together girls from different ethnic and cultural backgrounds and offers them interactive workshops on personal wellness, physical and mental health. Our Girls Club offers positive cross-cultural communication in an open, discussion-based format. This valuable format allows them to re-establish a social and peer community in which they can benefit from each other's experiences and backgrounds as well as from their discussion leaders, adult American women. The Girl's Club expanded to two schools in 2018 and is expected to continue growing.
We are proud of the many educational support programs CHAT offers for children of all ages, from on-site school initiatives and after-school tutoring to summer camp activities and creative projects. In 2018, CHAT celebrated its third year of CHAT Academy, an afterschool program that offers both tutoring services and enrichment activities to foster the educational development of immigrant and refugee youth in Gulfton. Our Summer Camp integrated film and theater into a fun-filled series of learning opportunities for our students. And our volunteers and staff worked to ensure the ongoing success of every child enrolled.
This year also saw the creation of The Gulfton Story Trail, a series of twelve murals that represent the community. This project involved inviting school children and community members to write poetry and design murals based around their submissions for the public to enjoy. The main vision of the project is to highlight the stories of Gulfton's residents through poetry, public artwork, and photography. The project also aims to elevate the spirit and unify the Gulfton community through celebratory events.
We look forward to the next year, and the one after that, and the one after that, as we continue to grow our programs and services. We are continually looking for ways we can make a positive impact on the Gulfton community, its culture and its diverse population.
Th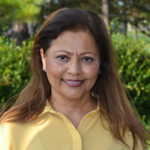 ank you!
Dr. Aisha Siddiqui
CHAT Founder & Executive Director
To view the CHAT Annual Report 2018 in PDF format, click here.
---
CHAT Progress Report 2016-2017
CHAT raised more than $80,000 this year and received multiple grants including the prestigious Menninger Bridge-up Innovative grant in the amount of $22,000.
CHAT was able to:
Reach and educate more than 100 children in our immigrant and refugee community;

Provide health education and English conversation classes to more than 100 women; and,

Provide social services to more than 100 families from more than 25 different nationalities.
And we did it all with just one paid staff member and 20 core volunteers.
To view the CHAT Progress Report 2016-2017 in PDF format, click here.